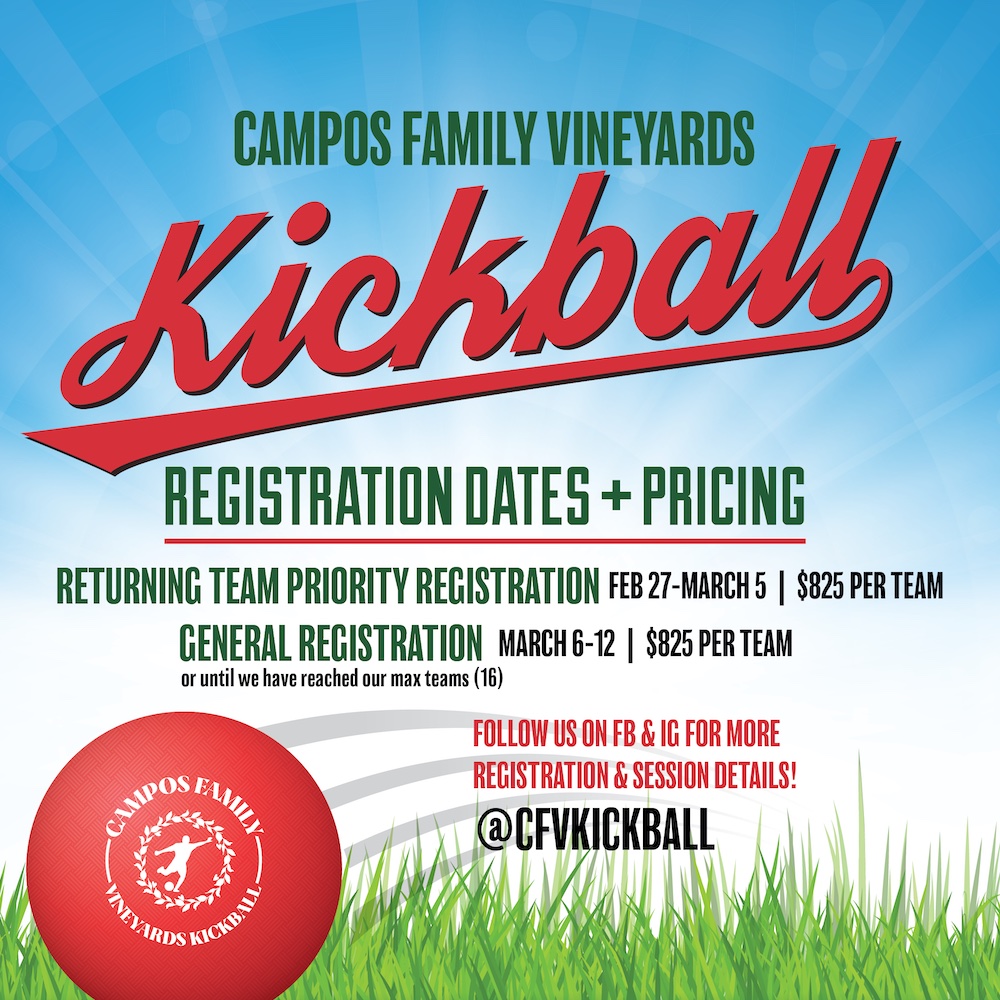 Campos Family Vineyards is kicking off our 5th year of Kickball and we want YOU to join our league. This Kickball League was developed around our heart to draw families out to the property to enjoy award-winning wines and compete on our "Field of Dreams".
Once games start, we offer 2 fields of play every Monday night.  During our two seasons of the year, you will see the bright light towers, smell the food trucks, and hear the cheers from miles away! We conclude with thrilling All-Star and Playoff games at the end of each season that will have you competing for t-shirts and bragging rights! Space is limited, and we allow only a limited number of teams to compete each season, so don't delay!
We invite you, your friends, or your small business to put a team together and come out for some exercise, fresh air, networking, food, beer, wine, and making new friends.  Check out how fun the child-like sport of kickball can be!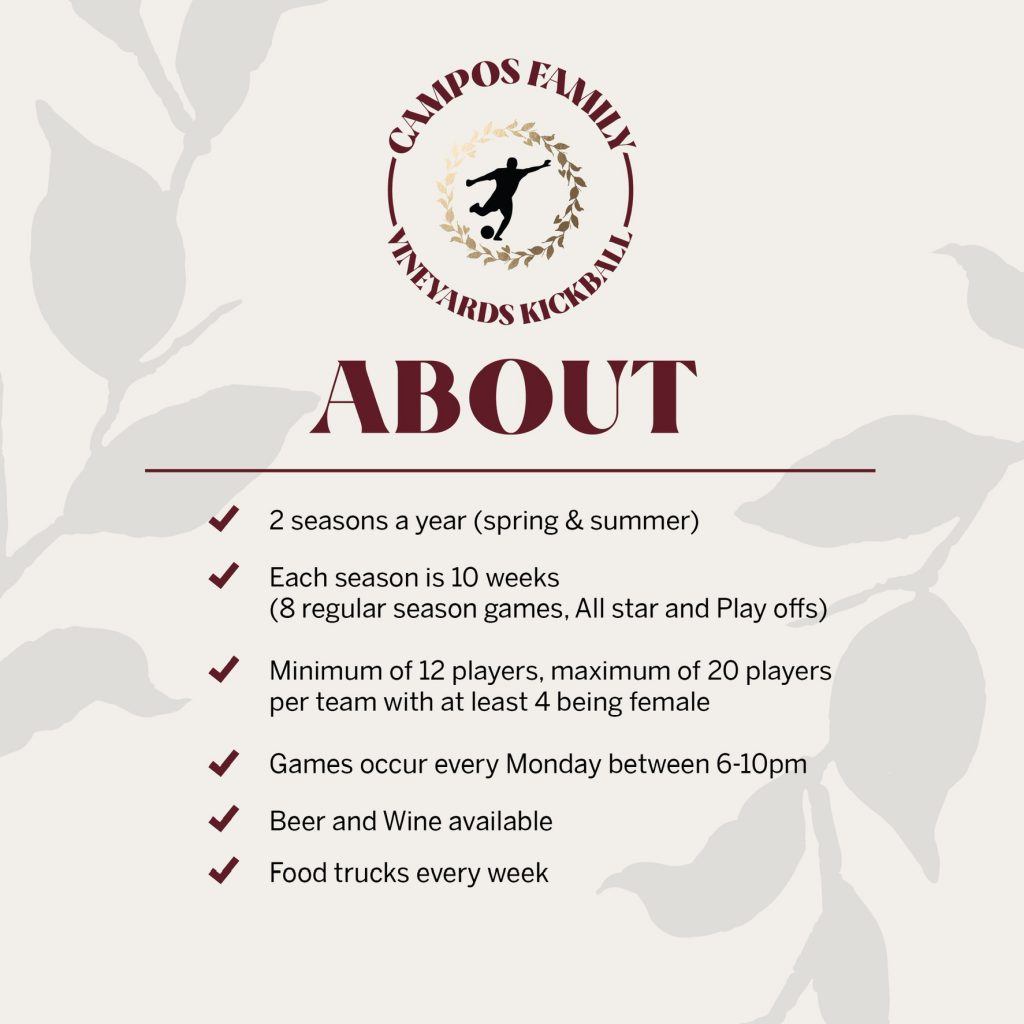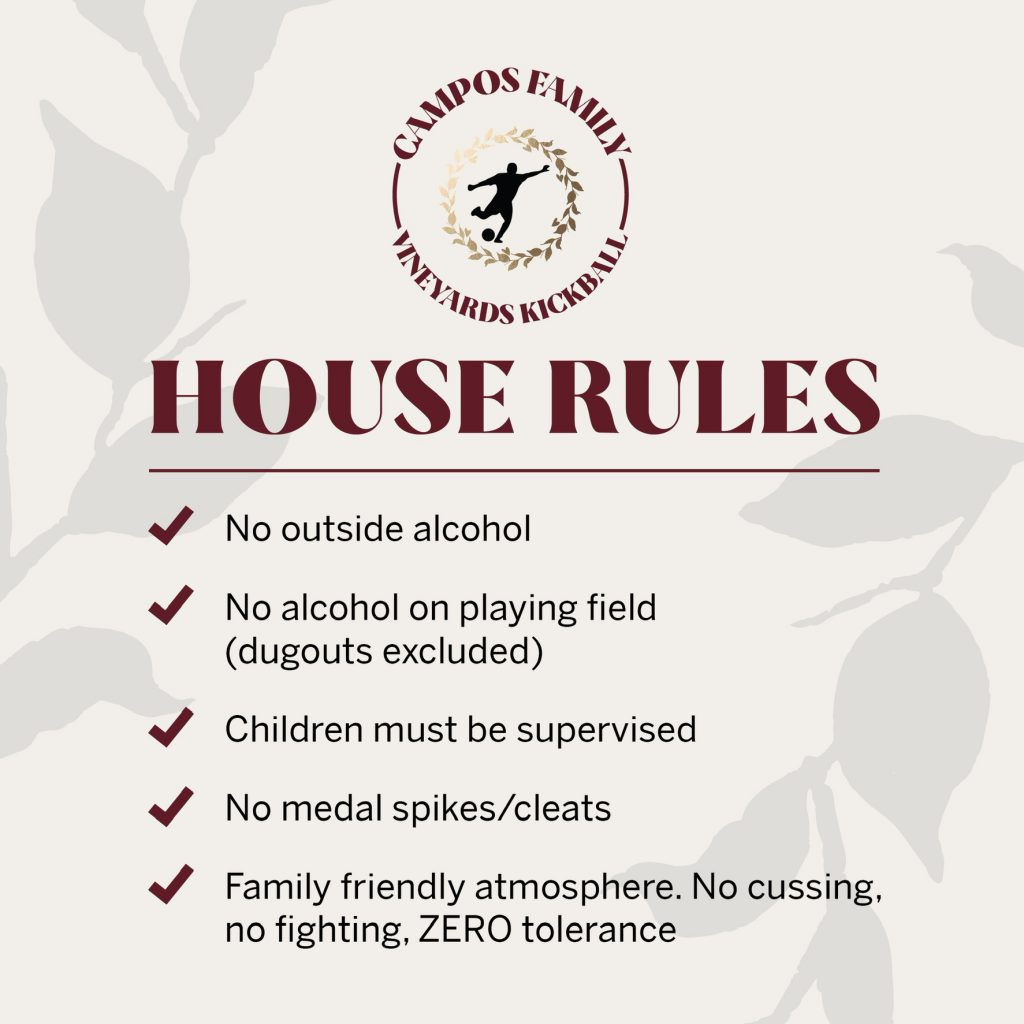 Submit Your Kickball Payment Below: